La Salle Landscaping started in 2007 with a lawn mower in the bed of a truck. Juan Pastrana took his dream and turned it into a reality using hard work, determination and attention to detail. Today La Salle Landscaping is a full service Landscaping company offering many services including design, construction, irrigation systems, maintenance service, tree trimming and much more. With over 30 years of combined experience. La Salle should be your first choice for all of your landscaping needs.
Meet the Team
---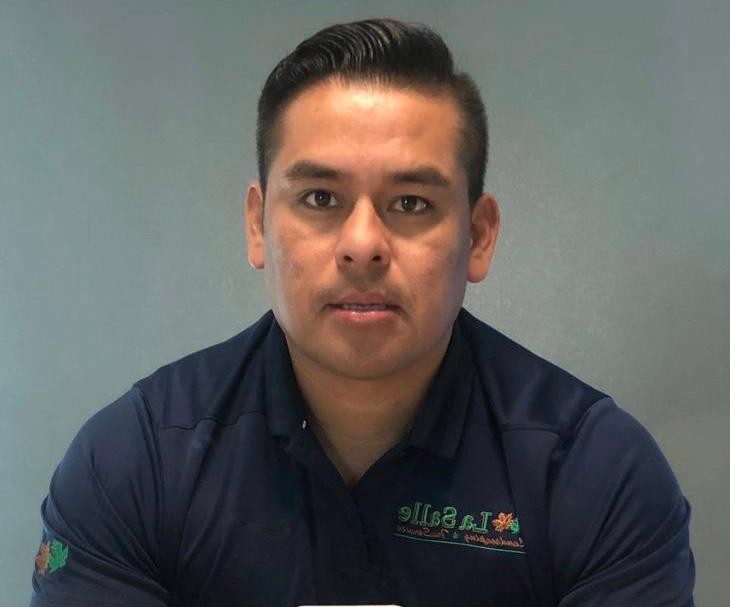 Juan Pastrana
Owner / Founder
JP started La Salle in 2007 with nothing more than a lawn mower and a dream. He started his business while working full time for a Carpentry company. While working there, he would dedicate his off time and weekends to grow his company. His great work ethic, attention to detail, perseverance, and great customer service soon proved to customers that he was a hard worker and that he loved what he was doing. He started with just one customer and little by little started getting more customers. As his small company began to grow, he hired his first employees and years later, Lasalle has grown to become a great reputable, reliable landscape company that we all know and love today!! JP likes to be very hands on, so he oversees scheduling, purchasing, and helps out with staffing needs while also managing a handful of customer accounts along with helping the crews with anything the need. JP's favorite part of his job is helping his clients solve problems; from figuring out how to get the most bang for their landscaping budget to helping new customers who call out of distress find a solution for their landscaping needs or issues. When JP earns a customer's trust and makes his/her life easier, JP feels that he has truly done his job well. When not working, he can usually be found working out at the gym, enjoying time with family and friends, trying out new restaurants all around town or bicycling which is his favorite hobby!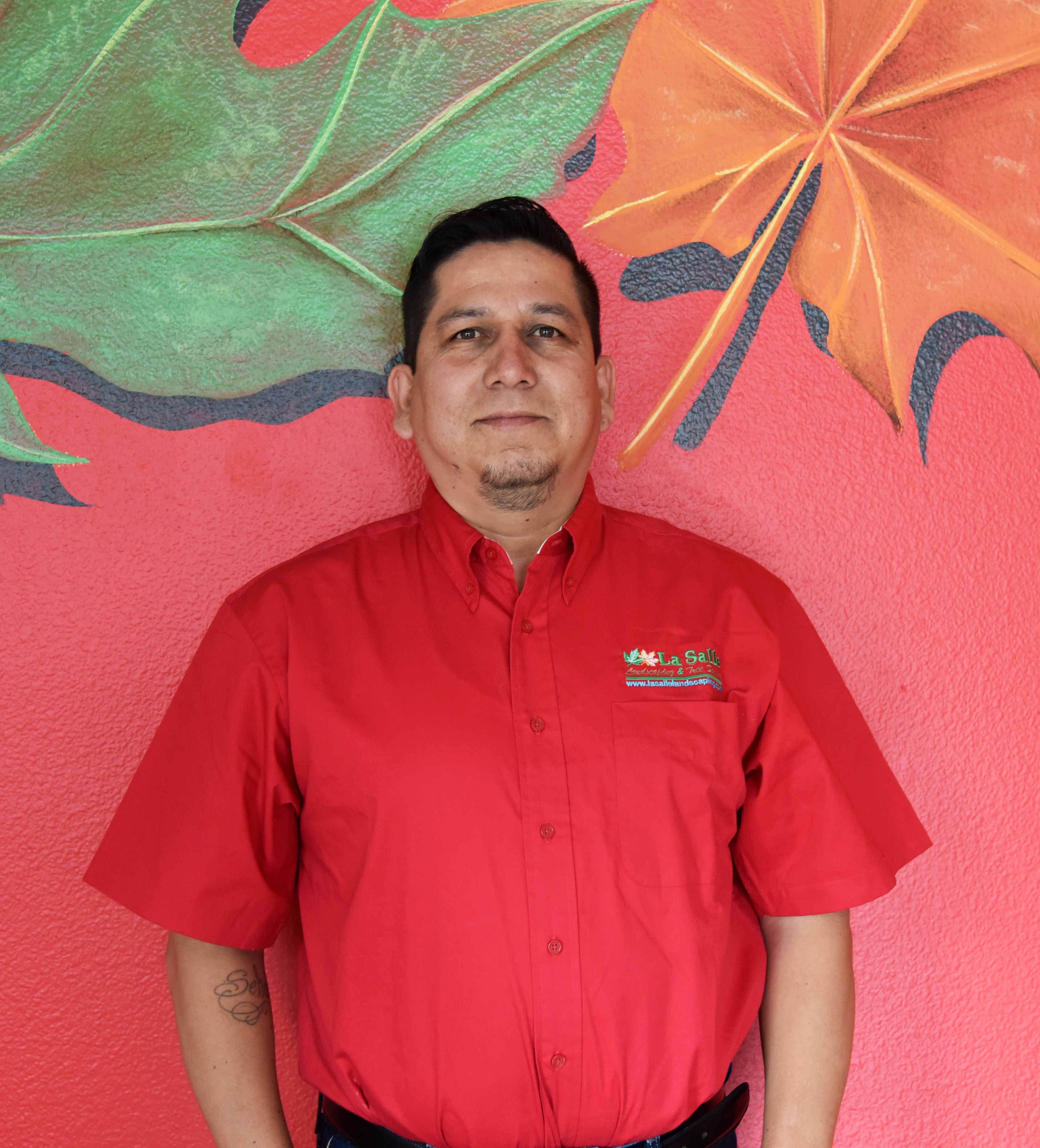 Jorge Molina
Supervisor specializing in construction and installation
Jorge has been a member of the team since 2015. He began working with us as an irrigation technician. Besides the irrigation work, he had much experience in the construction field and is now one of our supervisors for installation work. With years of experience before La Salle, Jorge is an invaluable member of the team. When not working, he is usually enjoying time with his wife and children.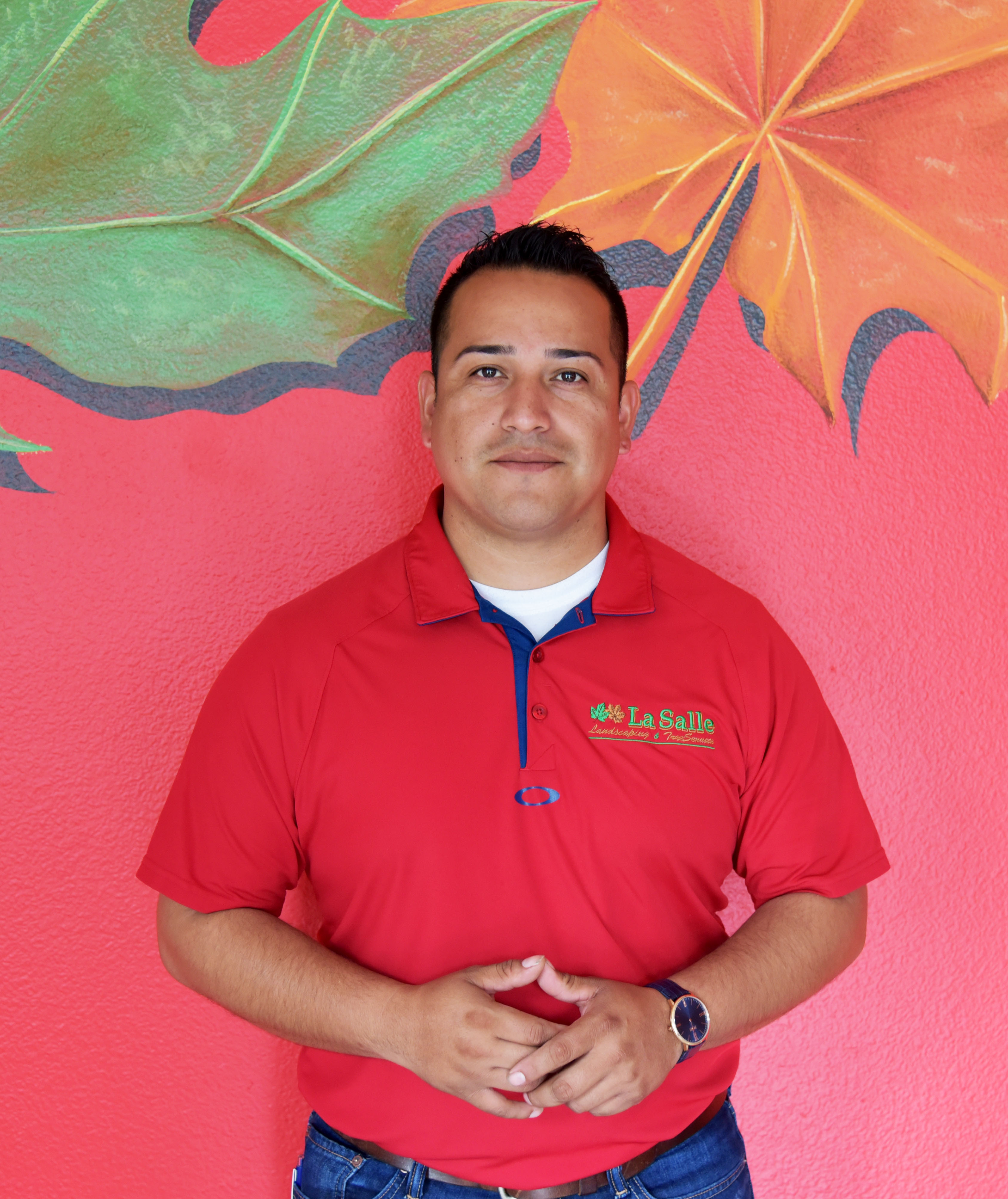 Leonel Rodriguez
Commercial Irrigation & Landscape Construction Field Manager
Leonel Rodriguez (Leo) has been with La Salle since 2016. He is a Licenced Irrigator and has been working in the industry for 16+ years. His passion and desire for knowledge has pushed him and he is currently studying for numerous TNLA and NALP certifications. He is a proud member of the Texas Irrigation Association. His experience in the in the Commercial and Residential Landscaping Industry have made him a valued member of our team. When not working Leo enjoys spending time with his wife and children.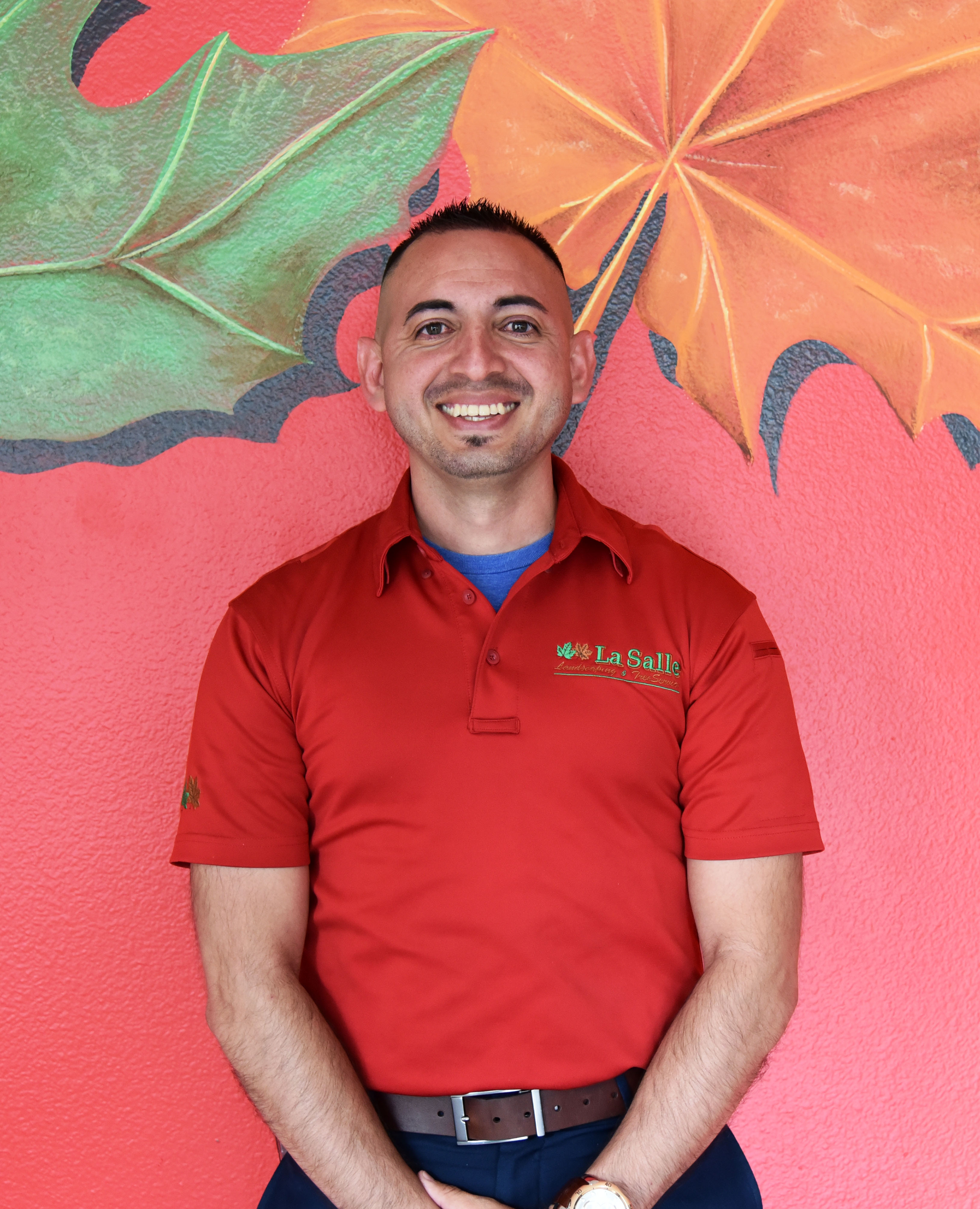 Alexis Henriquez
Sales Representative and Regional Supervisor
Alexis Henriquez has been with Lasalle since 2014. He worked for many years for plant nurseries and brings a wealth of knowledge to our organization. He also has more than 18 years of experience in the landscape industry, more than 12 years of experience in Landscape management and has supervised the maintenance from properties ranging from residential HOAs to large commercial contracts. At LaSalle, Alexis oversees some our clients' homes, commercial properties along with landscape installations. Outside of the office, he enjoys collecting Superman Memorabilia, working as a Firefighter/EMT for his department, dancing, and watching movies. Alexis loves the outdoors and taking care of his clients, (which fortunately go hand-in-hand in our industry!) Helping bring garden dreams to life is what he loves most about his work and we are so fortunate to have him and the rest of our talented supervisors on our team.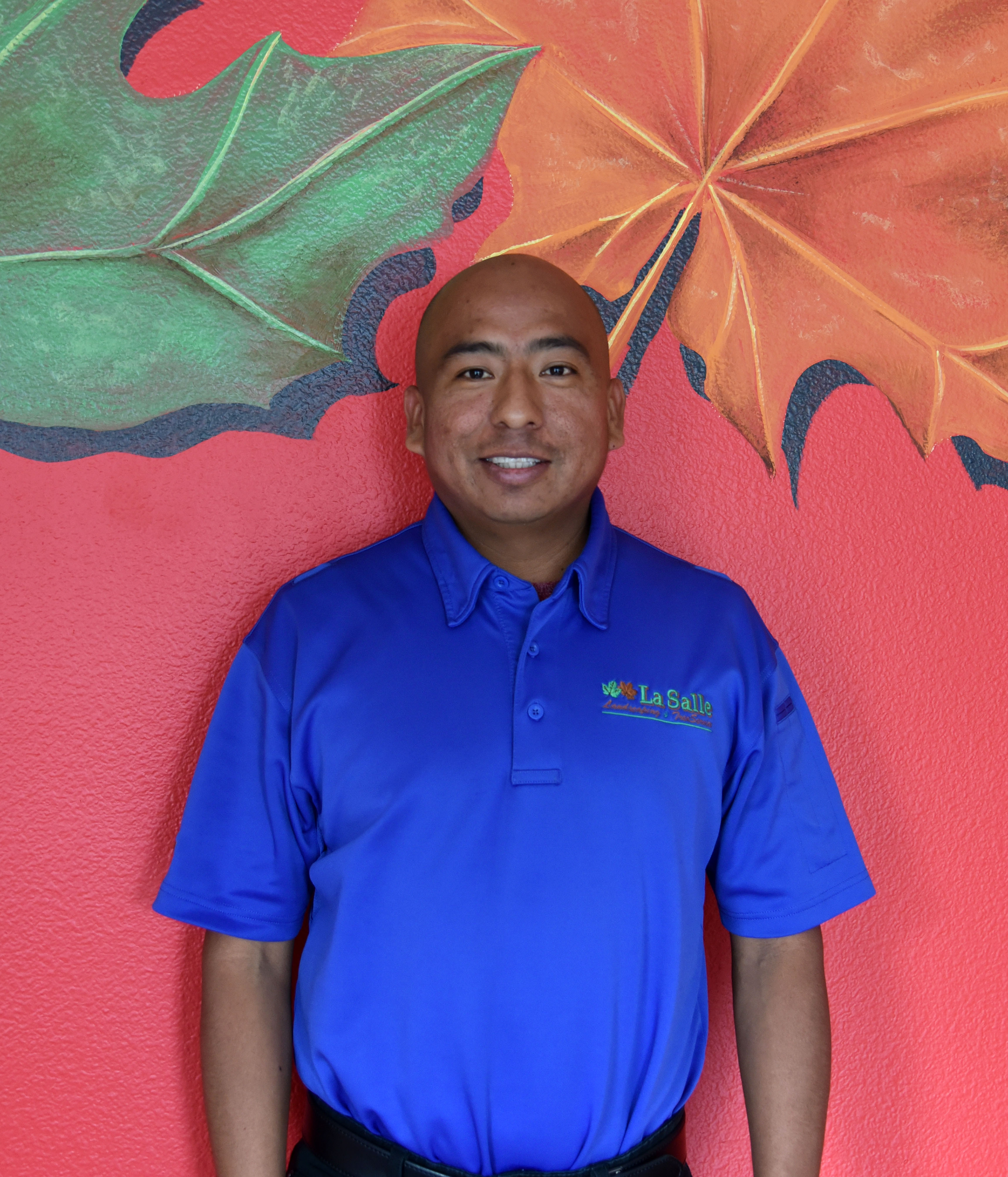 Felipe Gaspar
Assistant to the Owner
Felipe has been a member of the La Salle team for 2 years. His duties include assiting JP in his daily tasks, and assisting the office staff as needed. He is a crucial member of our team. When Felipe is not working, he enjoys excersize of all kinds and spending time with family and friends.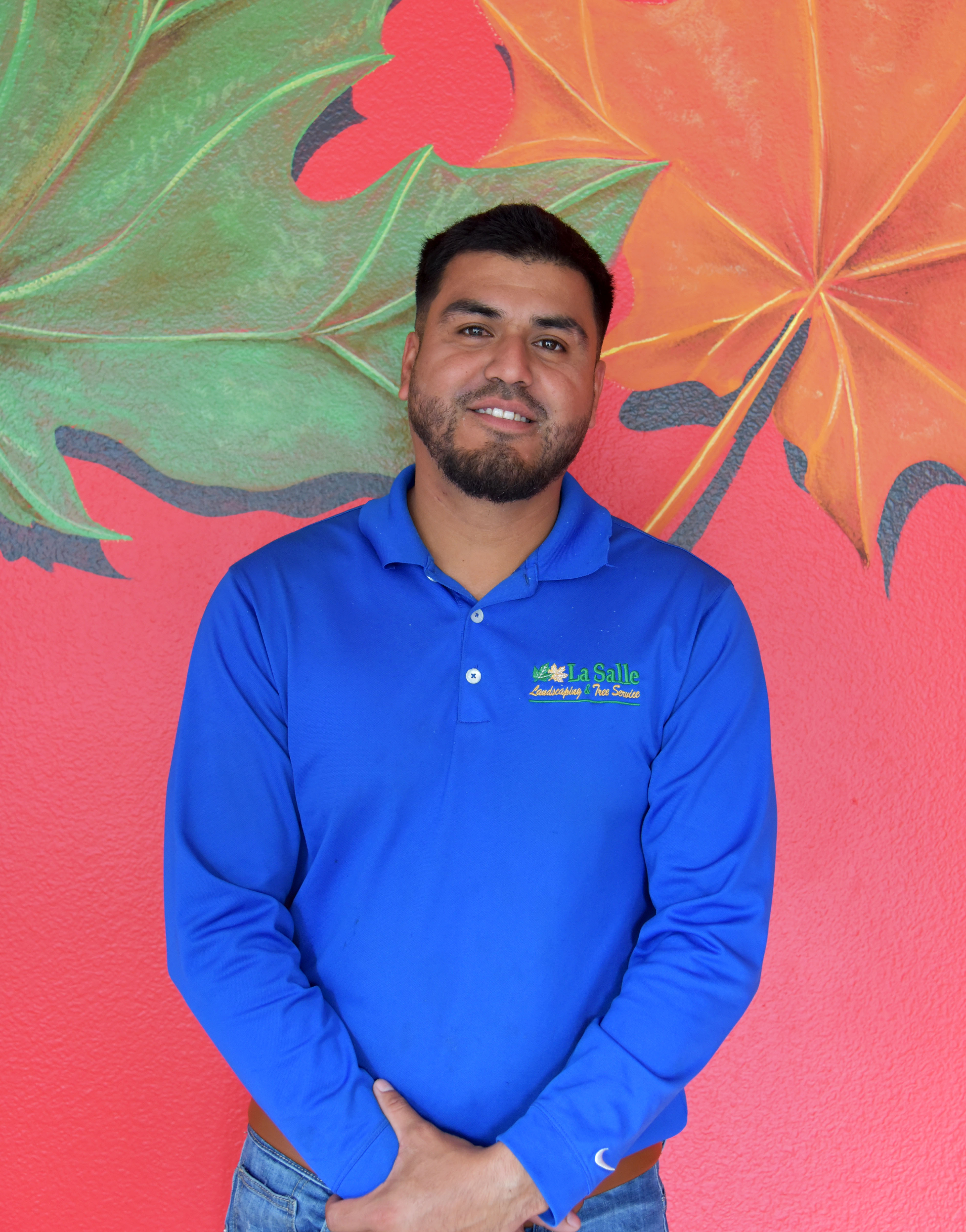 Charlie Hernandez
Supervisor specializing in Commercial and Residential maintenance
Charlie joined the La Salle family not long after the company was started. He was a foreman for many years and has shown his skill and promise. He was recently promoted to a supervisor position and is responsible for multiple maintenance crews. He often leads by example, getting out and working hands on for maintenance or construction jobs. When not working, Charlie is often at the gym or enjoying the city.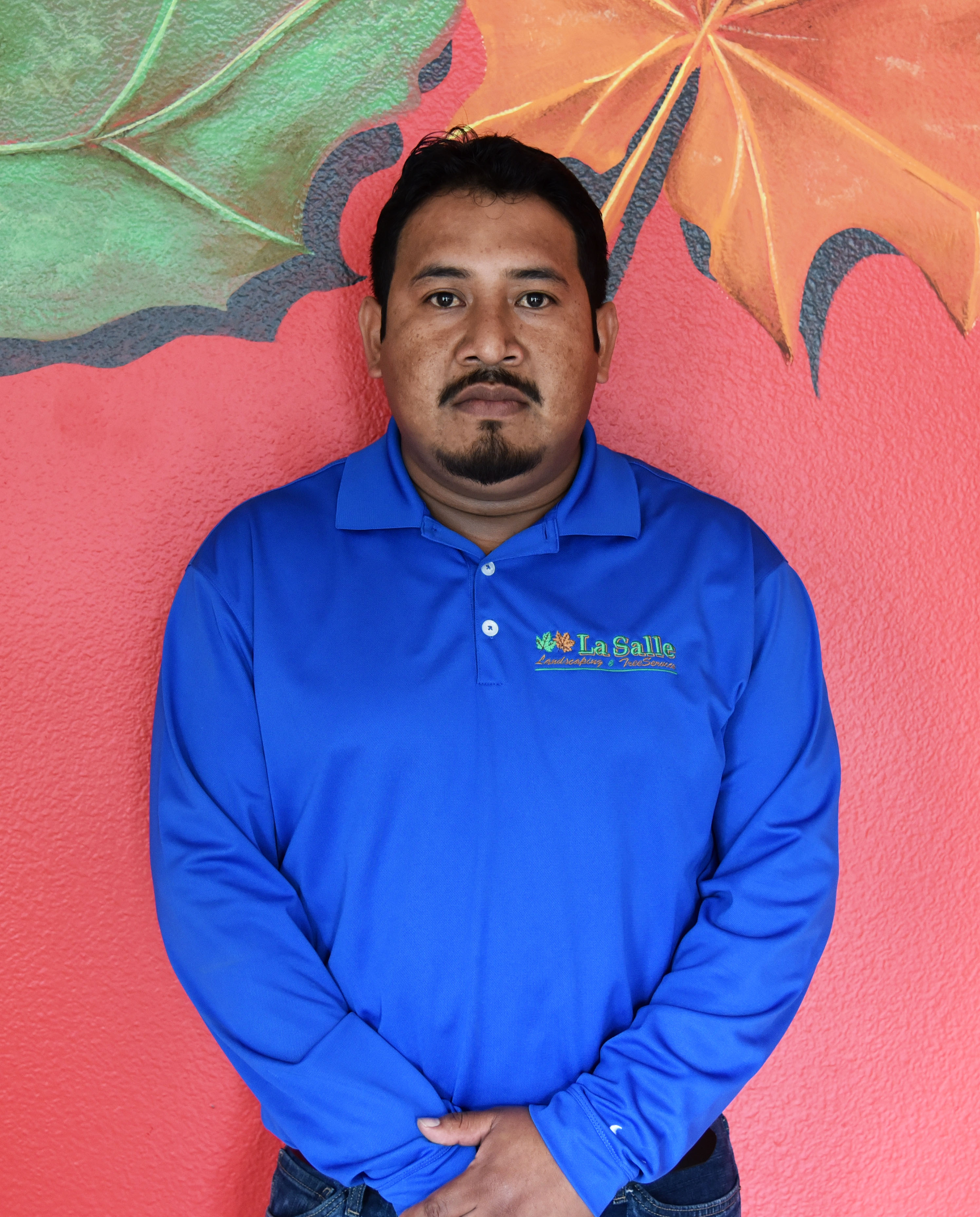 Jose Morales
Commercial Supervisor specializing in tree service
Jose Morales has been working as a part of our team for over 8 years. As a long time employee he has learned the in's and out's of the business. He has shown his strengths in running our tree jobs, and now supervises all of these jobs. He can also be found out checking on our maintenance crews or helping where needed. When not at work, Jose enjoys time with his wife and children.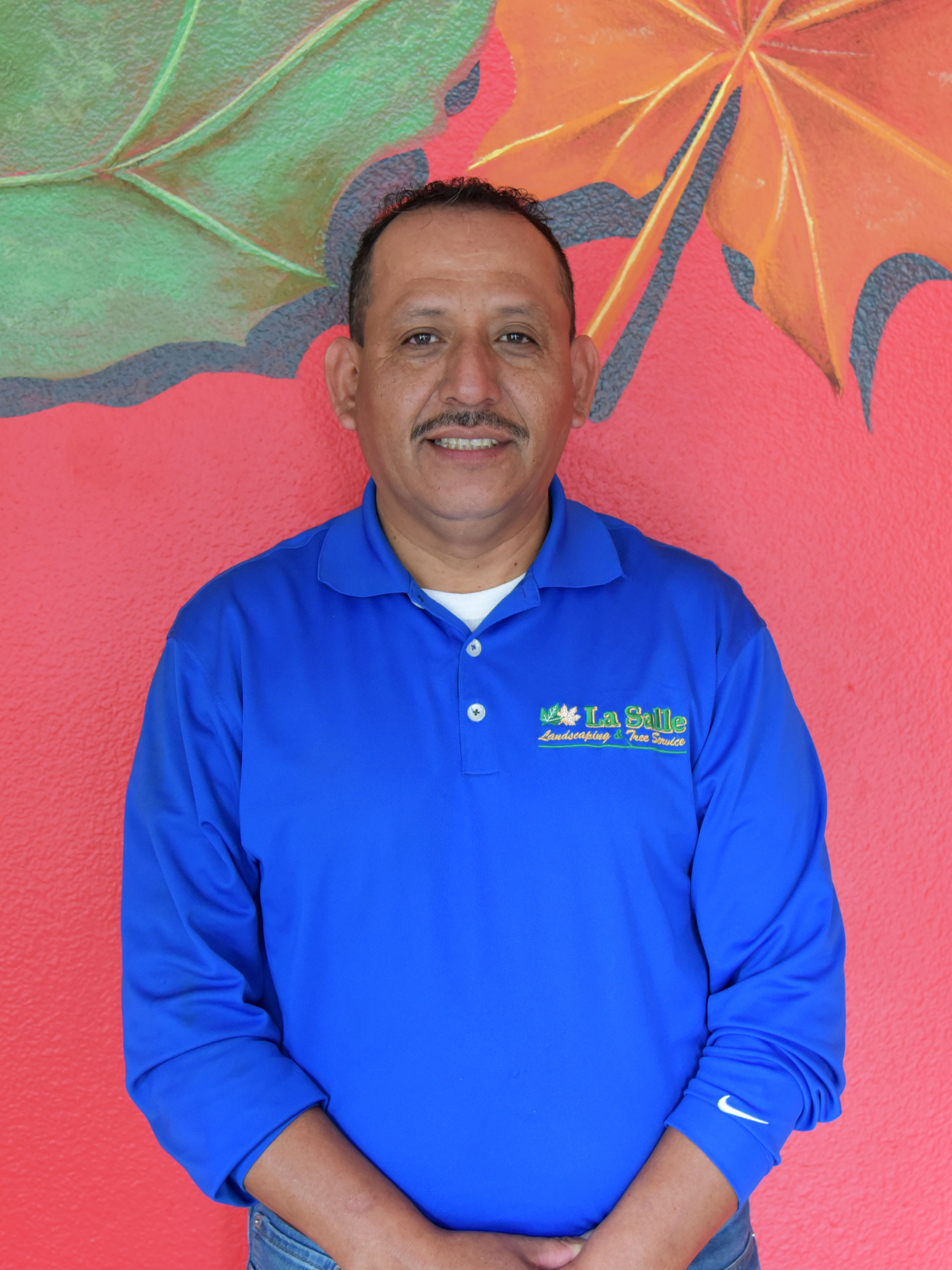 Artemio Perez
Supervisor specializing in commercial maintenance
Artemio Perez has been part of our team since 2015. He began working as a foreman, running his own maintenance crew. His experience, skill and attention to detail quickly caught our attention. He has been working as one of our maintenance supervisors for over a year and our properties have never looked better. When not at work, Artemio can be found enjoying time with his family.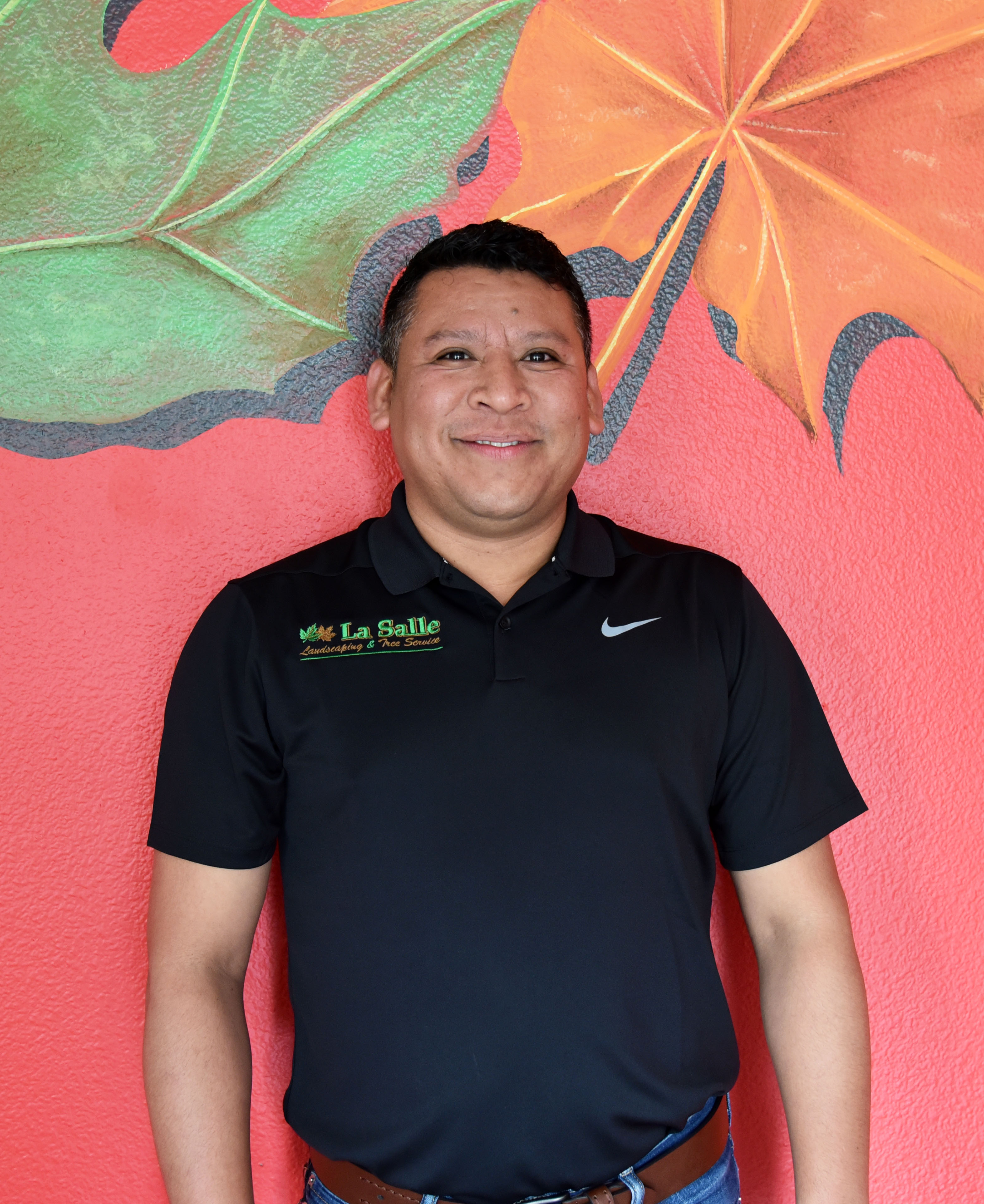 Benjamin Gil
Office Manager / Accounts Receivable
Benjamin started with La Salle at day one. He works as our office manager and accounts receivable rep, though he wears many other hats. Most here would call Benjamin a Life line, as he can handle anything that needs to be done. Because he has been here from the beginning, he works quickly and can help customers with any question or problem. Outside of work he enjoys time with his family and enjoys playing volleyball and dancing.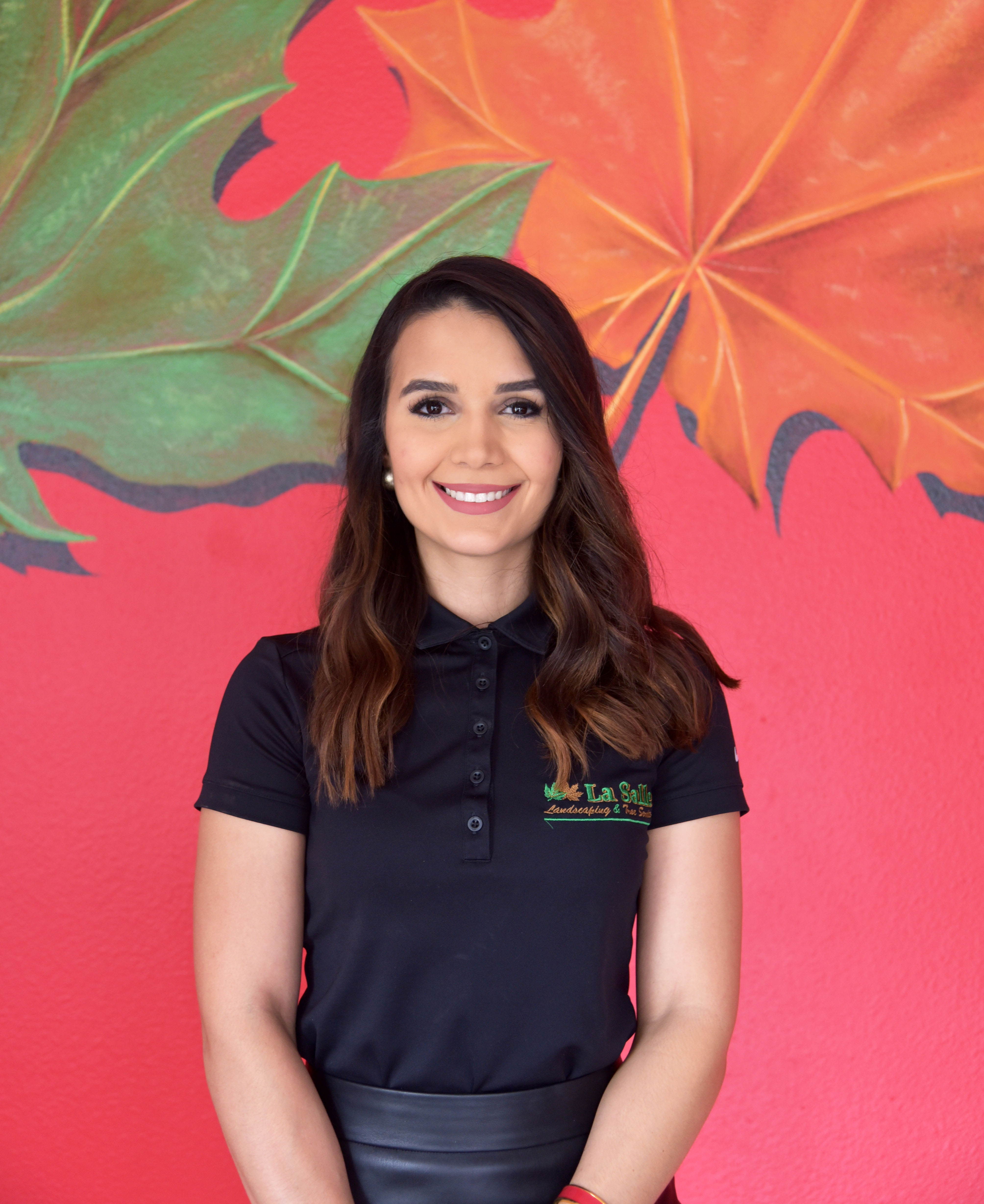 Joselin Vargas
Commercial Account Specialist
Joselin has been part of our team since 2017, since then she has made great contributions to our team thanks to her proactive multi-tasking ability and problem-solving skills. Joselin is in charge of coordinating fundamental processes for our organization, such as developing good relationships with clients, selling-executing contracts, coordinating projects, billing, among others while providing forward-thinking support to the team. In her free time Joselin dedicates her time to her family, pet and the gym.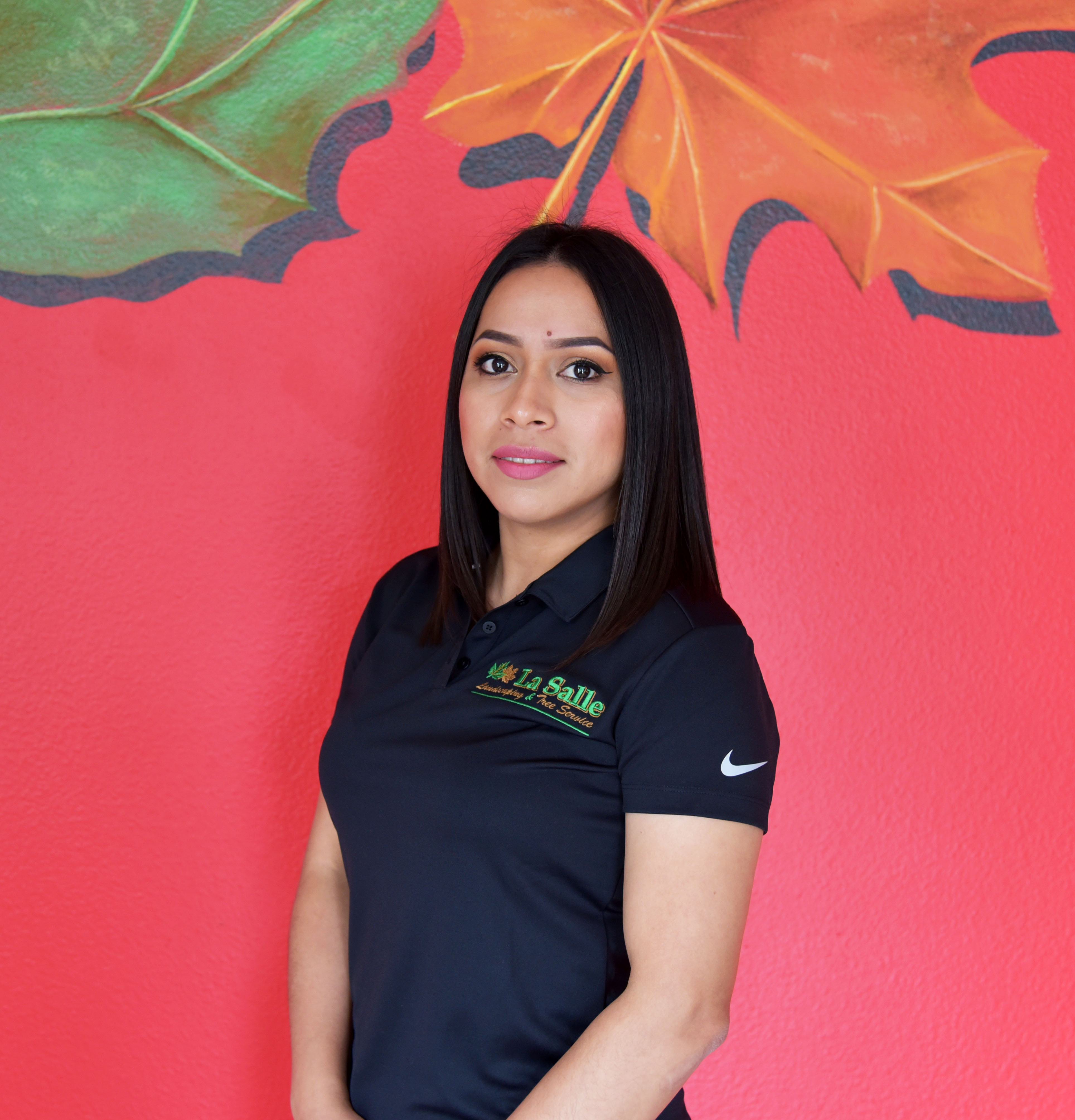 Elizabeth Monterroza
Residential Account Specialist
Elizabeth has been working with La Salle since 2017. She is responsible for all of our residential accounts. She handles all correspondence, service requests and invoicing. Besides the residential accounts, Elizabeth helps with new commercial accounts. She is not afraid to try new things is always learning. When not working, she loves to dance and spend time with her family.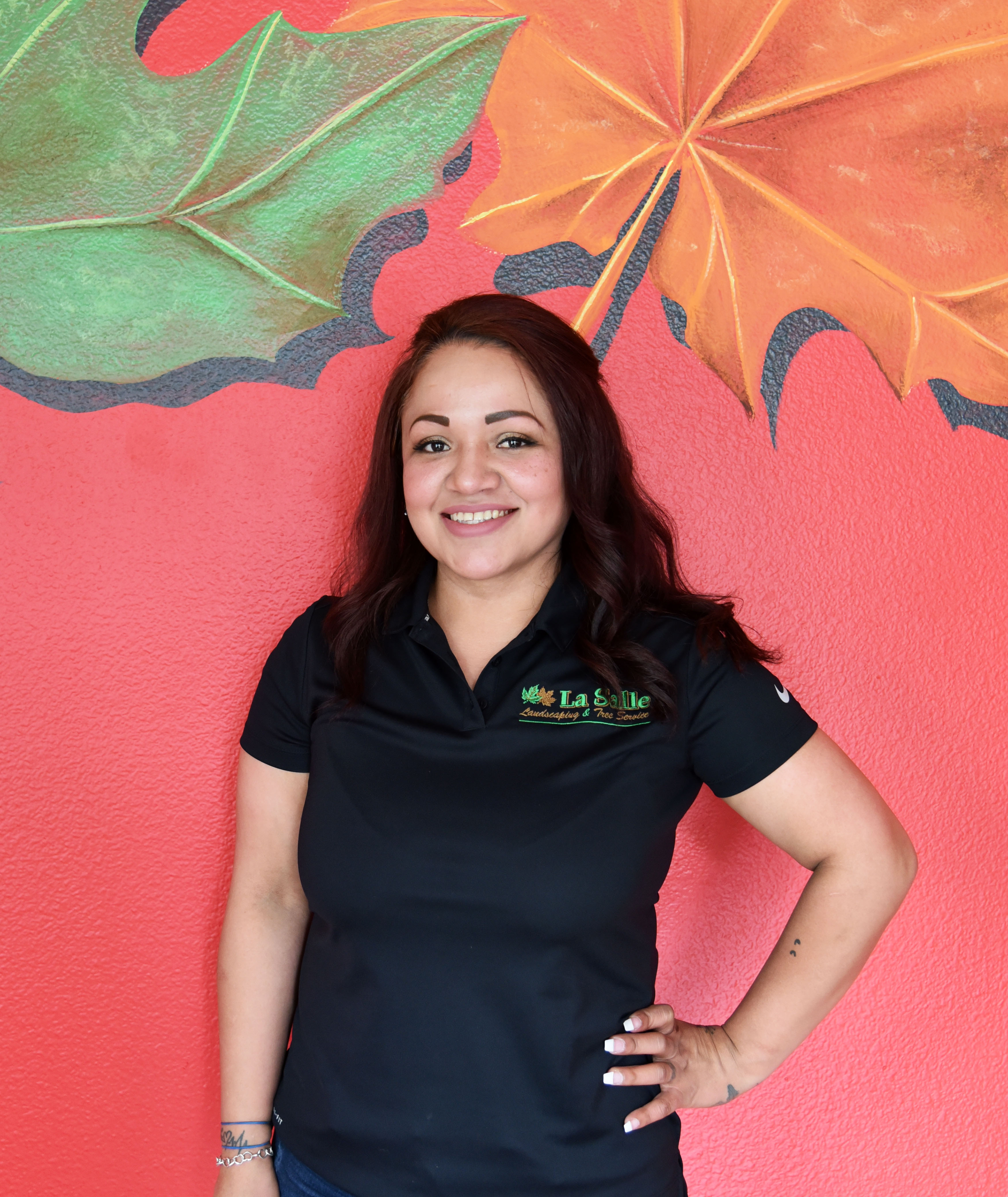 Lucy Lopez
Liabilities Specialist
Lucy has been with La Salle since 2015. She previously worked for an insurance company, and this experience was put to good use. She now handles all of our insurance needs, and manages inventory, maintenance and registration for all of our vehicles and equipment. She also helps in the office when we get into our busy season. When not working, Lucy enjoys time with her son and family.